Plan for a Secure Retirement
Your employer-sponsored retirement plan is a great way to save for retirement. It offers many unique advantages not available through other types of savings programs. Benefits such as tax-deferred growth can work in your favor to help reach your retirement goals.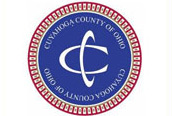 Account Access
Sign in to manage your account, choose investment & set your contribution.
Sign In
Contact an Advisor
Phillip Natale
Axa Advisors

216-395-0199

Featured Resources
Are my current retirement savings sufficient?
View Calculator
401(k) Free Money - The value of a company match
Watch Video
Retirement Checklist
View Topic