Imagine Your Retirement
You don't need to have all of the answers when it comes to retirement savings. You just need to open your mind to what your retirement could be.
Build Your Retirement Vision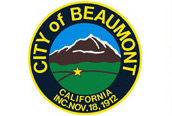 Account Access
Sign in to manage your account, choose investment & set your contribution.
Sign In
Contact an Advisor
Paul Romo
Impact Finanical Advisors

855-728-7285

Featured Resources
Are my current retirement savings sufficient?
View Calculator
401(k) Free Money - The value of a company match
Watch Video
Retirement Checklist
View Topic